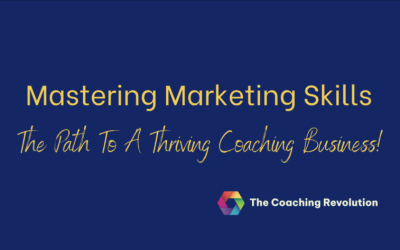 As coaches, our primary skill set revolves around our ability to support others to achieve their full potential. We are experts at inspiring change, fostering growth, and delivering impactful support. But to build a thriving coaching business, there's another crucial...
Monday Morning Motivator
Each week, we send out a little missive. It's not arduous to read, in fact it's light-hearted and it's perfect to keep you up to date with what's going on a The Coaching Revolution HQ.