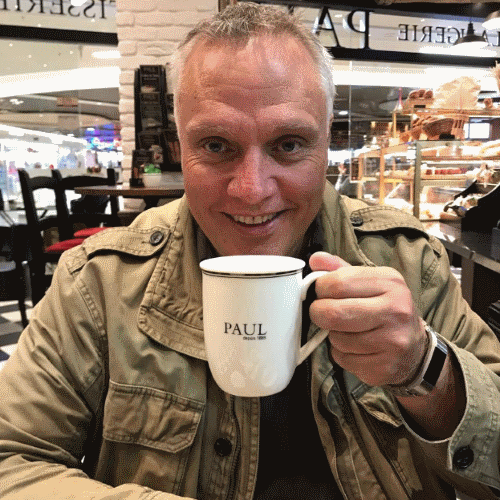 Paul Snell
Key words that describe Paul: Pragmatic, successful, sharing
I'm Paul Snell. I work with multi-million ££ businesses and turned over in excess of £100k in my first year of coaching. I coach people in business – I'm not a 'business coach' (mainly because I'm not fond of spreadsheets). My coaching is outcome driven, so that businesses can see and measure a result, not some tenuous notion of success.
It's really quite simple; I am passionate about seeing people succeed in business and in life, with a firm belief that a committed, disciplined and empowered individual can have a significant impact on performance and productivity. I can demonstrate a proven track record of consistently helping clients galvanise teams and individuals into meeting the demands of business growth and change through focusing on the performance mindset.
The journey Sarah, Hank and I have started is my passion: I love sharing my coaching and client acquisition skills with other coaches to help them succeed and enable them to enjoy the financial success I have had. I've been doing this for the past few years and look forward to continuing this work into the future.
What Hank says about Paul:
Paul is the consummate professional. His calm, considered approach to any situation impresses me. He always ensures that he finds the right answer, not just the first answer. He exudes authority and confidence, and working with Paul gives you permission to believe that anything is possible.
What Sarah says about Paul:
Paul is amazing. His ability not just to create business, but to teach and mentor others to do the same is legendary. He always has time for coaches who want to take their income to the next level and he doesn't give up. His mentoring is now legendary!
What Stephen says about Paul:
Paul is pure positive energy and lights up the room wherever he goes. Paul has real presence so that when Paul speaks… people listen. Always the voice of reason. Paul is pragmatic and passionate about everything he does. Coaching is in his blood and he's a fantastic person to be around. Paul just makes you feel special every time you meet him